Sampling Hemp: CBD Tinctures, Edibles, Roll Ons, Topicals, & Beauty
A hybrid world demands serios self care! Visualize rows and rows of shiny new Tincture Bottles, piles of CBD edible delicacies, and sumptuous topicals! In relatively short period of time our hemp forbidden world has evolved into an oasis of Hemp & CBD offerings widely available online and offline! This phantasmagoria of tinctures, lotions, and edibles is a sensuous eruption of wellness treasures. The sudden appearance of these gems proves that perhaps mother nature is a secret admirer of our species after all , and this abundance of delight is an affirmation answering our collective question: What new discoveries for our archaic needs will this world of technology and artificial intelligence yield?  The tools and rituals may change but the paradigm frequently stays the same - human being live to feel good and self preserve!
Photo at Right: Looking ahead with imagination.
Taste the Bliss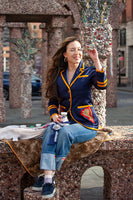 Pop Up Shops

in Northern California
Pop Up Shops
in Northern California